Cultivating Health and Harmony: From seeds to chickens….yep, chickens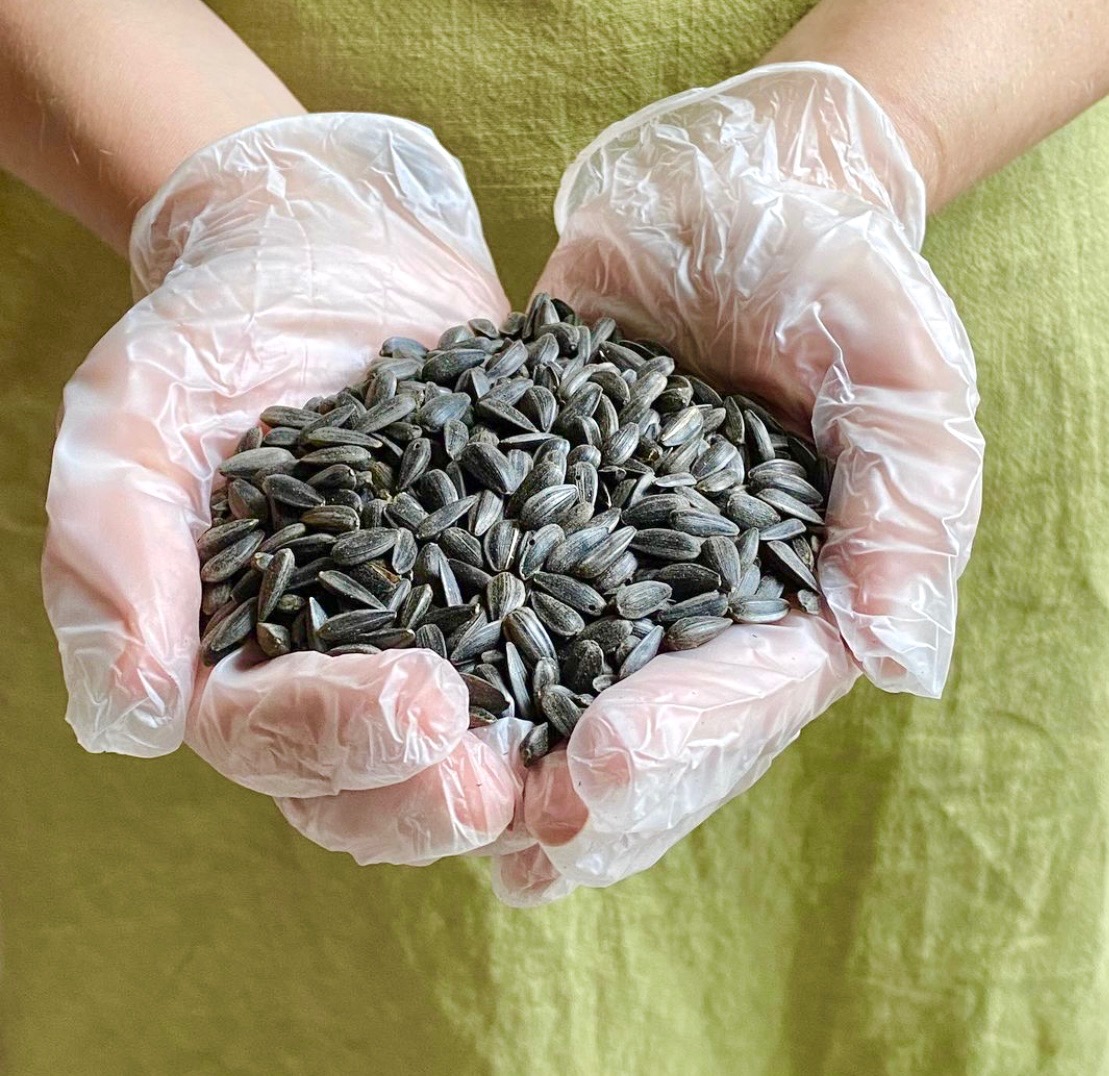 My name is Haley, and I'm on a remarkable journey here in the heart of Oakville, Ontario. It all began with a simple but powerful desire – to provide my family with the healthiest and freshest greens available. Like many others, my family has faced the challenges of cancer, and my son deals with ADHD (he's an extremely picky eater). This led me to become deeply committed to optimizing nutrition in the simplest way possible, which ultimately paved the way for my dual roles as a microgreen farmer and a holistic nutritionist. I studied at the Canadian School of Natural Nutrition and have advanced training in cognitive support and mental health.
Microgreens – those tiny, nutrient-packed greens harvested at an early stage of growth – became my gateway to a healthier lifestyle. I realized their potential not only as a solution to my family's nutritional needs but also as a foundation for my holistic nutrition philosophy. Microgreens, with their incredible flavour and nutrition, exemplify my belief that the key to good health lies in the quality of the food we consume.
Today, microgreens are not just a part of my daily life but also a cornerstone of my commitment to promoting health and wellness.
What started as a personal endeavour quickly grew to benefit my Oakville community. Families in my area now have access to the same high-quality microgreens that I grow for my family. Through my dedication and passion, I have become a trusted source of fresh, nutritious greens for many in my community.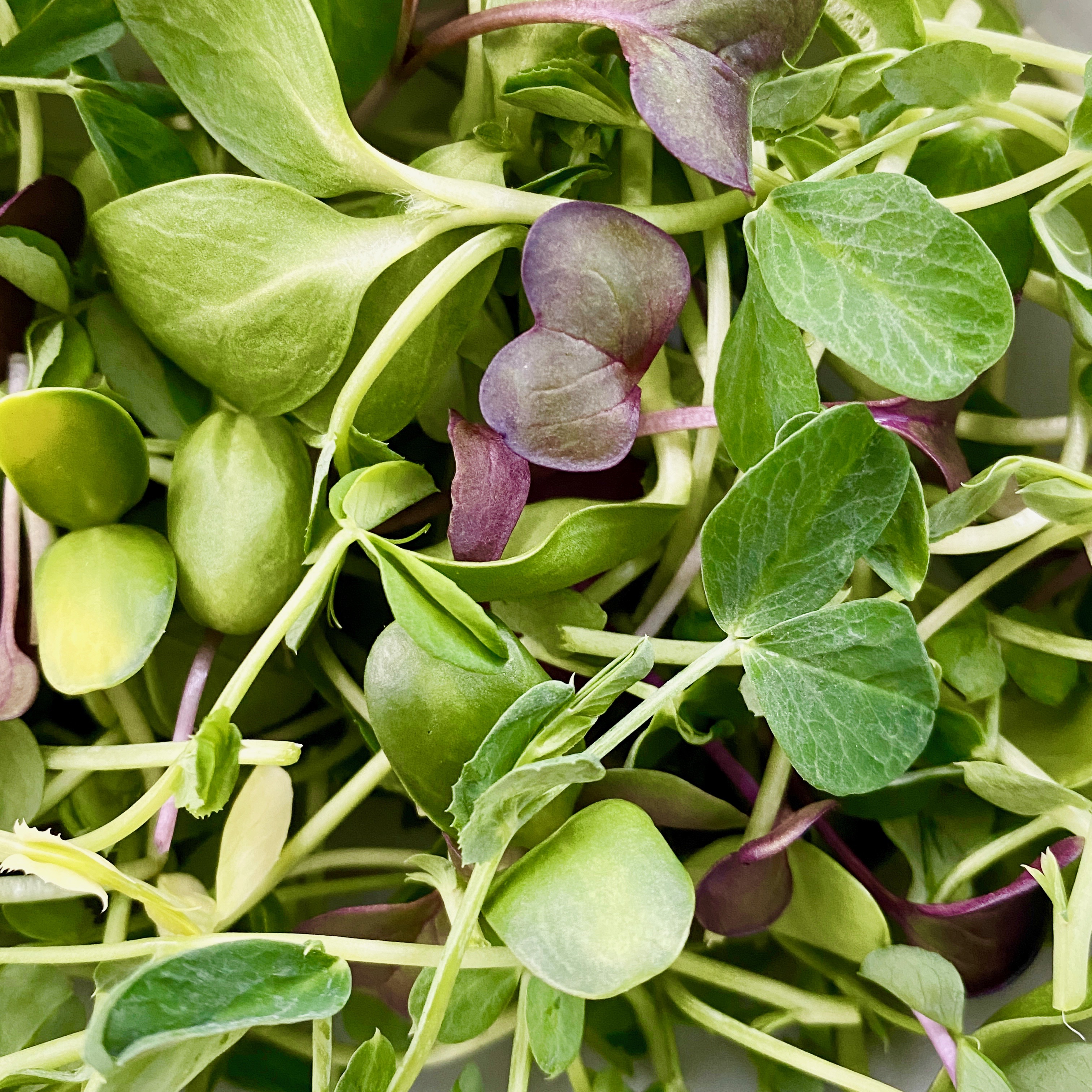 I believe that good health should be accessible to everyone (regularly donating micro greens to the Kerr St. Mission), I enjoy helping others on their journey to better nutrition and well-being. As a holistic nutritionist, I also offer guidance on how to incorporate these nutrient-dense greens into daily meals, making them a seamless part of a healthier lifestyle. I believe nutrition education is an aspect of healthcare and should be free.
My journey isn't just about growing microgreens; it's about sustainability and responsible farming practices. I grow my microgreens in soil and I never re-use the soil for optimum food safety. I take pride in minimizing waste by composting spent soil at a local free-range chicken farm. This commitment to eco-friendly farming aligns perfectly with my holistic approach to health, ensuring that my microgreens are not only nutritious but also environmentally conscious. My kids love visiting the chickens and the chickens love my post-harvest microgreens, especially the peas!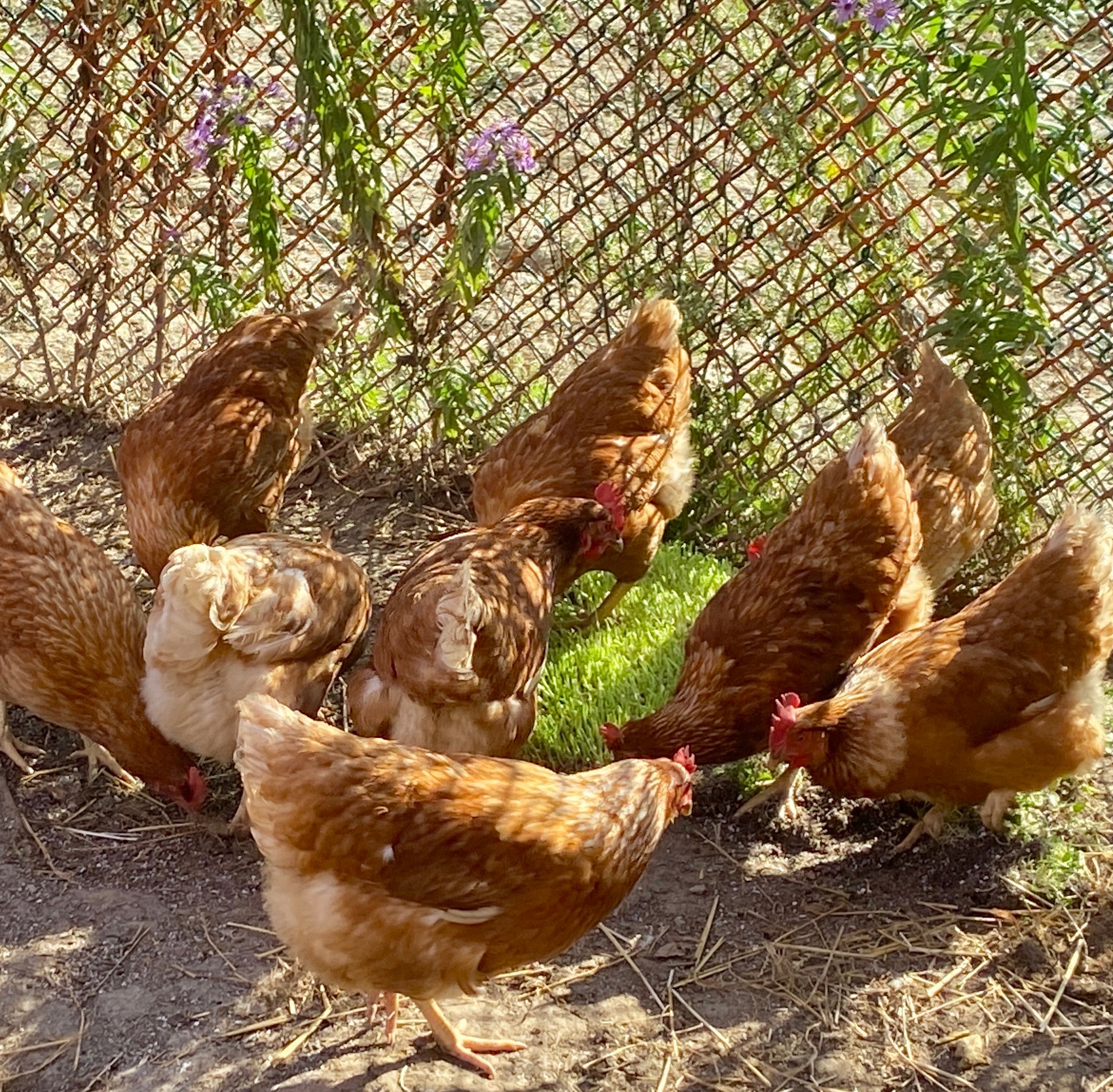 From being a concerned mother looking to provide the best for my family to becoming a thriving microgreen farmer and nutritionist, my story is one of growth and transformation. As I look ahead, I hope to inspire others to join me on this journey towards cultivating a greener, healthier tomorrow, one tiny green leaf at a time. 🌱